How to find us.
Location
The new market is located in Exchange Square,
off Northgate Street Chester, CH1 2AR

Tuesday – Saturday: 8am – 10pm
Sundays: 10am – 9pm
Closed Mondays

Produce and goods traders are open between 8am – 6pm
(from 10am on Sundays)
Food & Beverage Traders are open between 11am – 10pm
(although some open from 8am also).

Well-behaved dogs are allowed on a lead.

Christmas Opening Hours

Saturday 24th December – Christmas Eve: 8am-10pm
Sunday 25th December – Christmas Day: Closed
Monday 26th December – Boxing Day: Closed
Tuesday 27th December – Bank Holiday: Closed
Wednesday 28th December: 8am-10pm
Thursday 29th December: 8am-10pm
Friday 30th December: 8am-10pm
Saturday 31st December – New Year's Eve: 8am-8pm
Sunday 1st January -New Year's Day: Closed
Monday 2nd January – Bank Holiday: Closed


Accessibility and Disabled Facilities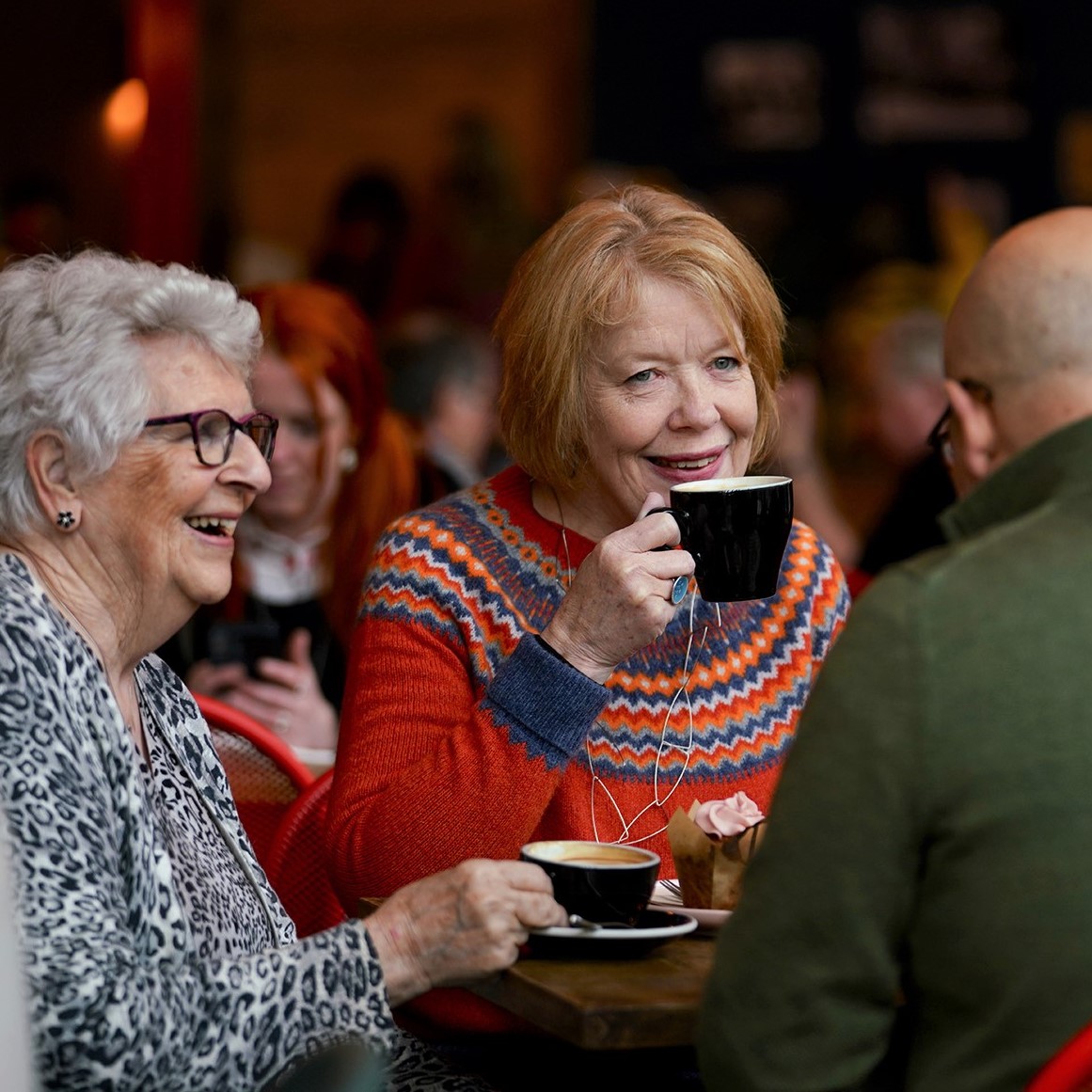 The new market is on one level and accessible from Exchange Square and Princess Street via automatic doors. Lift access is available from St. Martins Way and the New Market Parking.
Within the market there is an accessible toilet and changing places toilet – both use a radar key. A key is available from market floor staff or from the bar if you do not have one. In addition, we have a baby changing and feeding room plus a gender-neutral toilet.
Within the New Market Parking, accessible parking is available near the lifts on each floor. Cheshire West and Chester Residents that hold a Blue Badge with a microchip can park in the new car park for up to four hours without charge. See more
Parking charges will apply for those Blue Badge holders without a microchip.
New Market Parking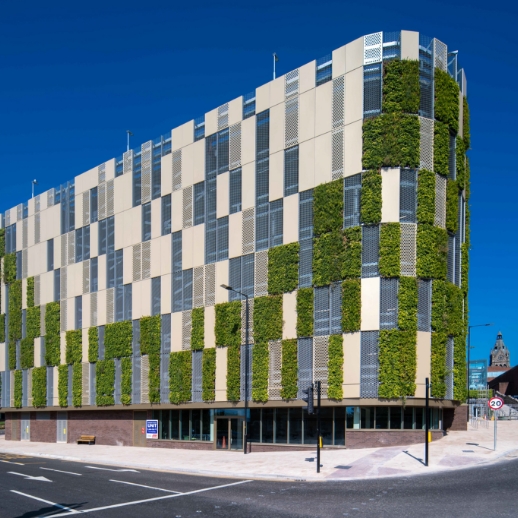 The adjacent car park is called New Market Parking, Hunter Street, Chester CH1 2AR
Access to the New Market Parking is from Hunter Street and can be accessed by vehicles travelling in either direction along St Martins Way.
The brand-new multi-storey car park has now opened on Hunter Street and will provide parking for 800 vehicles.
Operated by Cheshire West and Chester Council, the new car park replaces the Market car park under the old market and Forum shopping centre which has now closed and was first opened in 1967.
Open every day from 6:30am until 11:30pm
Exit after 11:30 pm via ticket only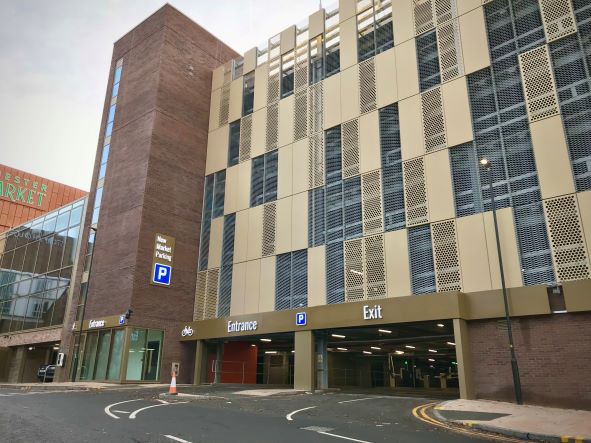 The new car park includes many improvements over the current Market car park including:
Significantly improved accessibility design, lighting, safety and extensive CCTV coverage
Granted a Park Mark Safer Parking Award
The new car park will include electric vehicle charging points, operated by Genie Point and with the capacity for future expansion in charging provision, as the adoption of electric vehicles increases (Available from early 2023)
An indoor secure cycle hub for 50 cycles with free e-bike charging and tool/ repair station with access via an entry card for a one-off membership fee (Available from mid-December)
Prices
| | |
| --- | --- |
| Up to 1 hour | £3.50 |
| 1 – 2 Hours | £5.00 |
| 2 – 4 Hours | £6.50 |
| 4 – 5 Hours | £9.50 |
| Over 5 Hours | £13.50 |
| After 6pm | £4.00 |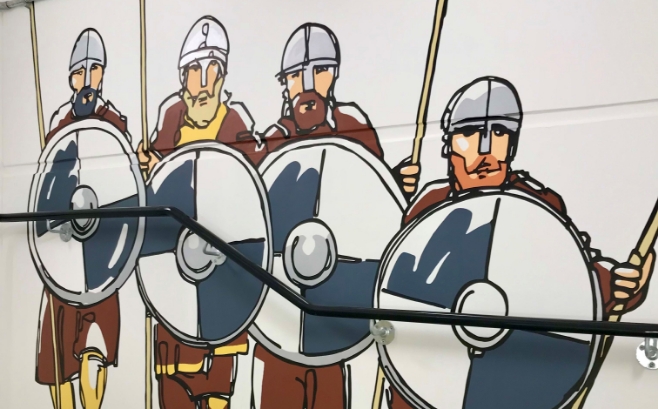 Murals